flamenca egg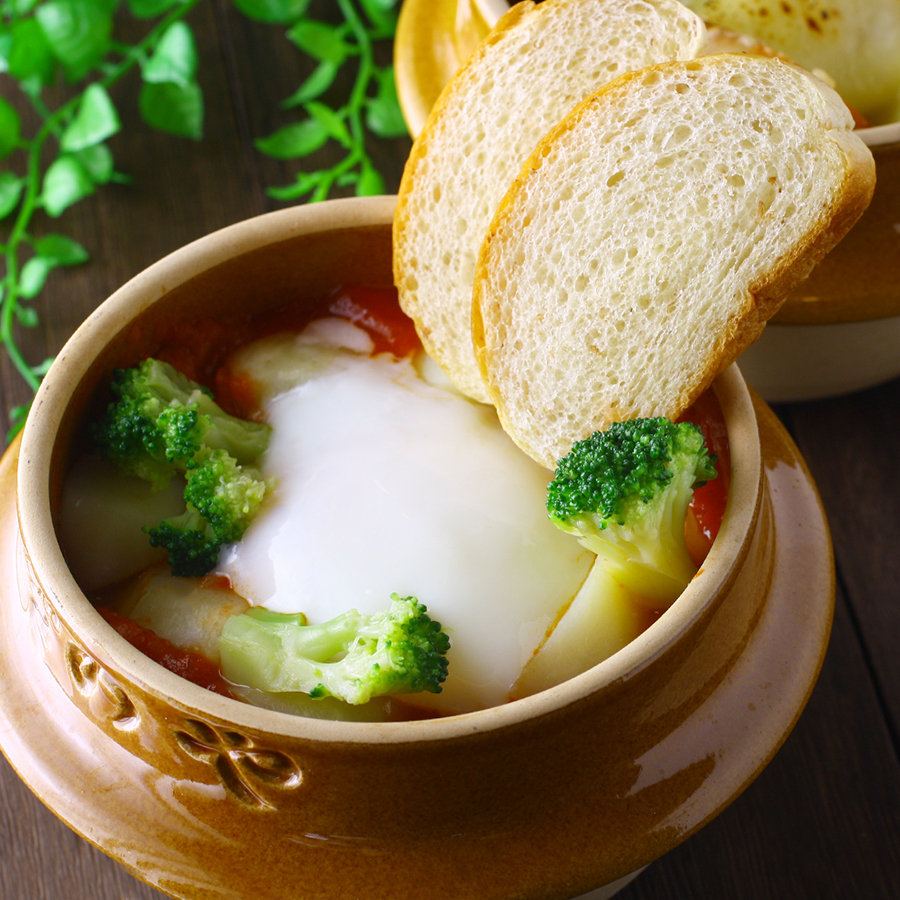 material
potato (Solanum tuberosum)

one (object)

Vienna

two (long cylindrical things)

bacon

two sheets (pieces) (of paper)

broccoli

three gamble

egg

one (object)

Tomato sauce (canned)

150g

olive oil

first year (college) student

salt and pepper

small quantity

bucket

proper quantity
way of making
1

Peel and cut potatoes into pieces, place in a bowl, cover with plastic wrap and cook for 2 minutes.

2

Cook broccoli for 1 minute as well as potatoes.

3

Cut sausage and bacon into 2 cm pieces.

4

Put olive oil in a frying pan and fry potatoes, sausage and bacon.

5

Add tomato sauce and season with salt and pepper to taste.

6

Put 5 into the kettle, slightly hollow the center, and put an egg in.

7

Bake in a preheated oven at 200°C for 10 minutes (depending on how you like your eggs cooked)

8

Top with broccoli and serve with bucket.
Tips & Tricks
A colorful Spanish regional dish that looks like a flamenco dancer's costume!
Drizzle with egg and serve with a bucket.