roast pork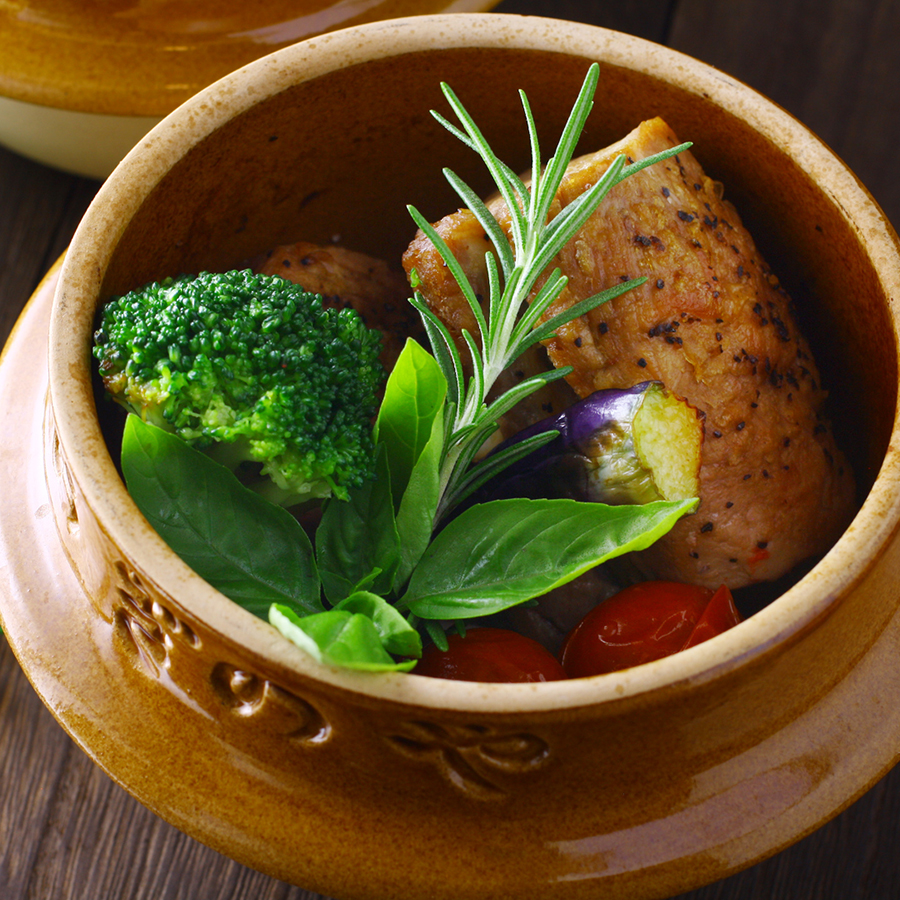 material
pork fillet

1/2 stick (about 250g)

eggplant

one (object)

mini-tomato

two (objects)

broccoli

two times (as many, if not more, multiplied by, say, a thousand)

Herbs (basil, rosemary, thyme, etc.)

proper quantity

salt and pepper

small quantity

olive oil

50cc
way of making
1

Cut pork fillet into half blocks.

2

Salt and pepper the meat, drizzle with olive oil, wrap tightly in plastic wrap with herbs and leave to rest for about 1 hour.

3

Put broccoli in a bowl, cover with plastic wrap and cook for 1 minute. Cut eggplant into quarters and deep fry.

4

Brown the surface of pork in a frying pan over high heat.

5

Put the pork, herbs and mini tomatoes in the kettle, cover and bake in a preheated oven at 220°C for 15 minutes.

6

Leave in place for 10 minutes over residual heat.

7

Remove meat, cut and return to pot, add eggplant and broccoli.
Tips & Tricks
You can use a filet for a light or fatty meat, your choice.