Chicken and rice cooked in Chinese style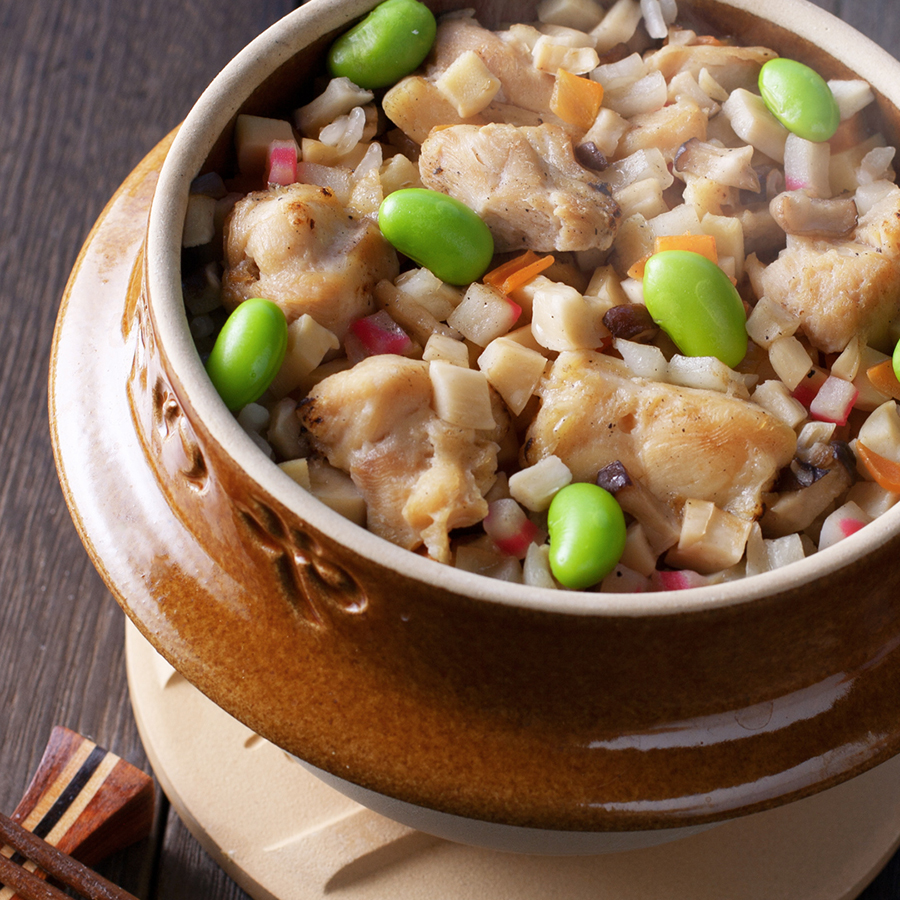 material
meter (i.e. a gauge)

one portion

chicken leg meat

50g

bamboo shoot

30g

shiitake mushroom (Lentinula edodes)

20g

Naruto (or fish cake)

20g

edamame (green soybeans)

10 grains

soy sauce

first year (college) student

sake

first year (college) student

sugar

second-year elementary school student

oyster sauce

first year (college) student

salt (i.e. sodium chloride)

1/2 small

sesame oil

Altogether two.
way of making
1

clean rice without washing it

2

Cut chicken thighs into 2 cm cubes

3

Cut bamboo shoots (drained or boiled in water) into 5 mm cubes.

4

Cut shiitake and natto mushrooms into 5mm cubes.

5

Fry the ingredients in sesame oil in a frying pan.

6

Put the ingredients in a bowl and mix 180cc of water and seasoning A in a frying pan.

7

Put rice in the pot, pour in the seasoning liquid, and put the ingredients on top.

8

Cook (see How to Cook Rice)

9

Sprinkle with boiled edamame
Tips & Tricks
If you mix 20% glutinous rice with the rice, the glutinousness of the rice will increase, just like Chinese-style rice balls.