Shrimp Doria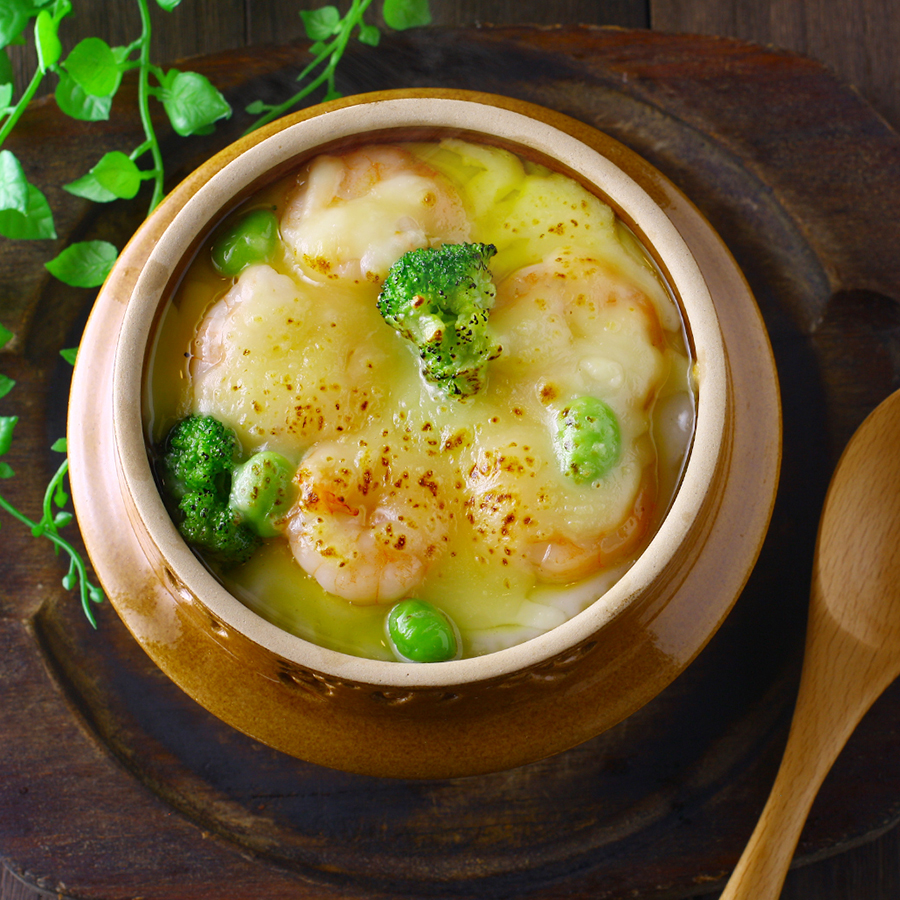 material
shelled shrimp (that have also had their heads removed)

5 fish

onion (edible plant, Allium cepa)

30g

Asian ginseng (Panax ginseng)

20g

butter

20g

White sauce (canned)

100g

broccoli

three gamble

edamame (green soybeans)

5 grains

mixed cheese

50g

cooked rice

180g

salt and pepper

small quantity
way of making
1

Saute chopped onion and carrot in butter in a frying pan.

2

Add rice, stir-fry, season with salt and pepper, and put into the pot.

3

Boil shrimp and edamame with salt.

4

Place broccoli in a bowl, cover with plastic wrap and microwave for 1 minute.

5

Add white sauce to cover rice and top with shrimp, broccoli, edamame, and mixed cheese.

6

Bake in a preheated oven at 200°C for 6 to 7 minutes until golden brown.
Tips & Tricks
Rice is delicious stir-fried with ketchup.