aqua pazza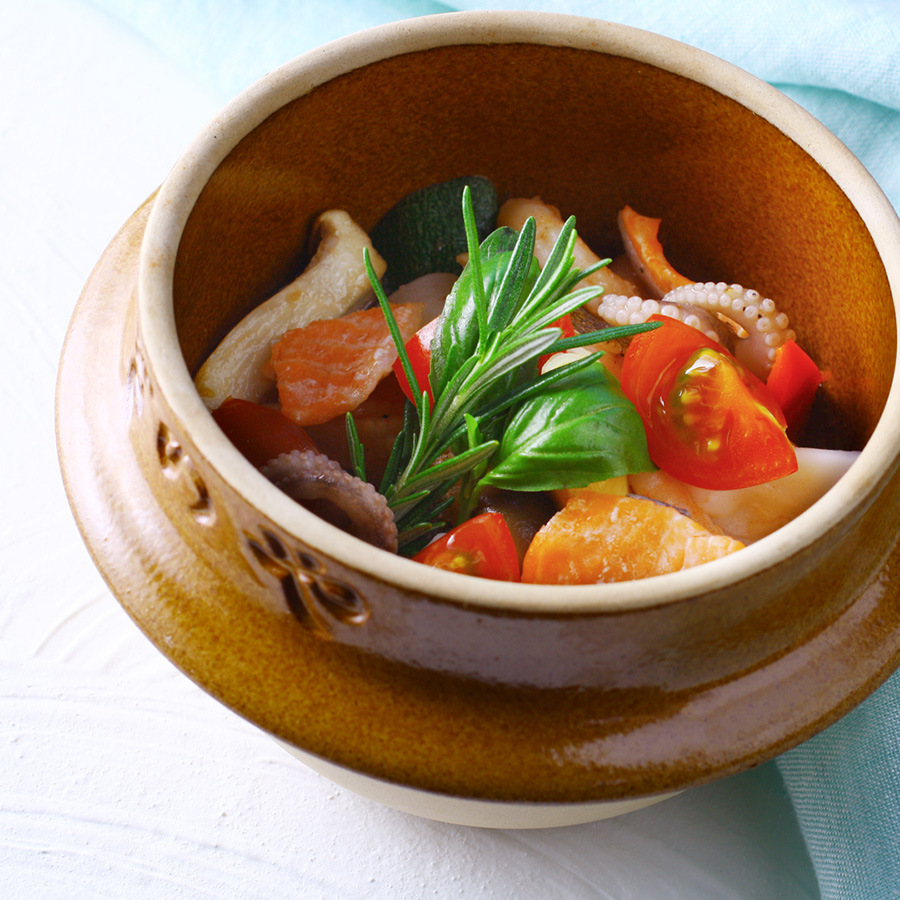 material
fishing

7 pieces

patra (silver incense dish placed in front of a Buddhist statue)

small piece

salmon

1/2 slice

Seafood Mix

50g

king oyster mushroom

one (object)

zucchini

1/5 of a stick

mini-tomato

three (used in legal documents)

garlic (Allium sativum)

one game (checkers, etc.)

white wine

50cc

salt and pepper

small quantity

olive oil

30cc

basil

two sheets (pieces) (of paper)
way of making
1

Cut the cod into thirds, cut the salmon in half and sprinkle lightly with salt.

2

Cut eringi mushrooms and zucchini into bite-sized pieces.

3

Finely chop garlic.

4

Saute garlic in olive oil in a frying pan over low heat without burning.

5

Add the cod and salmon and brown the surface until golden brown.

6

Add vegetables and seafood mix and bake lightly.

7

Add white wine, 100 cc water, salt and pepper to taste and place in kettle.

8

Cook for about 5 minutes over a simmering flame.

9

Garnish with basil.
Tips & Tricks
You can also add boiled pasta, macaroni, or rice to the leftover soup to make a dish with seafood broth.