bread au gratin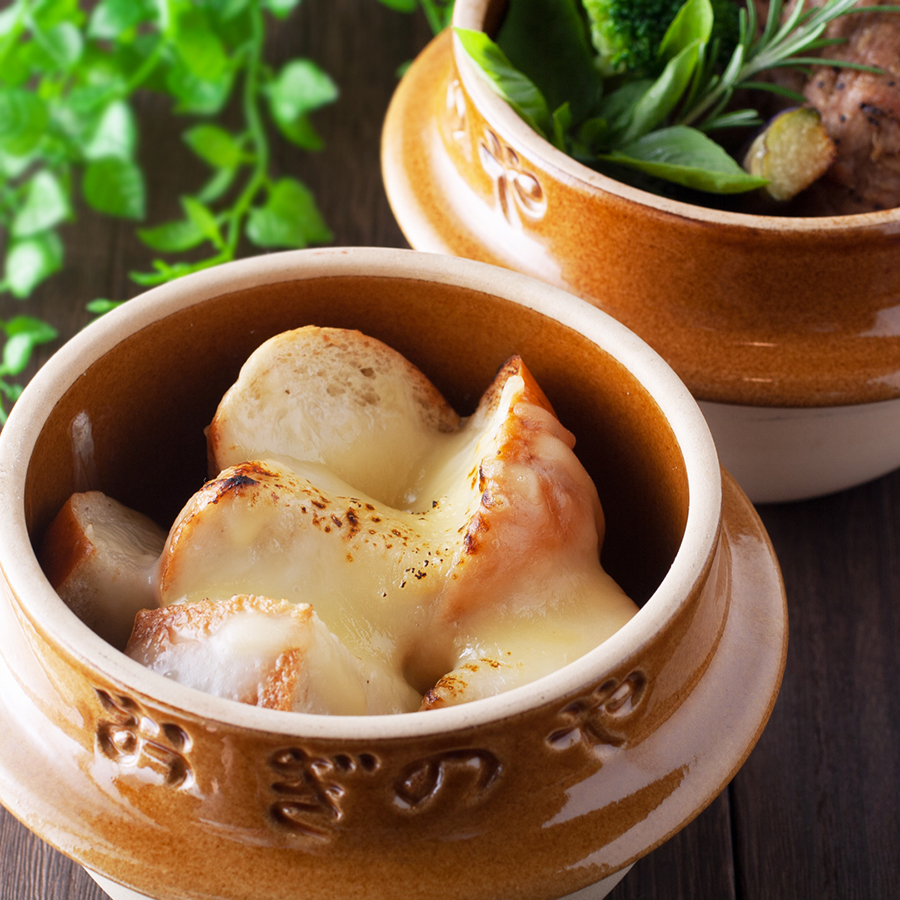 material
bread in a rectangular shape

1 thick slice

mixed cheese

50g

soup ingredients in a cup

for one person
way of making
1

Cut the bread into 9 equal pieces.

2

Dissolve the soup ingredients in a bowl with enough hot water.

3

Put the bread in the soup and put it in the teakettle.

4

Top with mixed cheese and bake in a toaster oven until browned.
Tips & Tricks
It is recommended for breakfast because it can be easily made with leftover bread and your favorite soup ingredients as well as bread.