Udon cooked with curry topping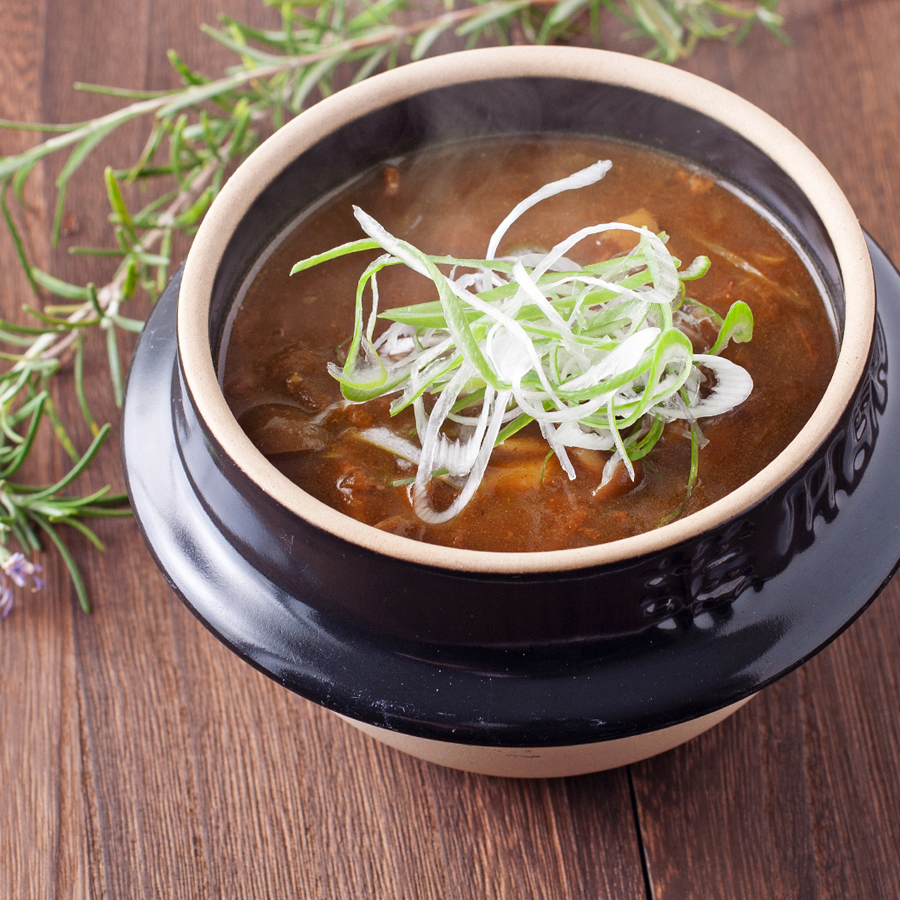 material
frozen udon

1 ball

retort-pouch curry

2/3P

Pork belly (thinly sliced)

30g

Lyophyllum shimeji (species of edible mushroom)

30g

shallot

30g

basil

two sheets (pieces) (of paper)
way of making
1

Boil frozen udon noodles. (or thaw in microwave)

2

Break up the shimeji mushrooms and slice the leeks diagonally into 2 mm pieces.

3

Adjust men-tsuyu to 100 cc at the specified dilution.

4

Put udon noodles, pork belly, vegetables, retort curry, and mentsuyu in a kettle container and heat.

5

Bring to a boil, reduce heat to low and simmer gently for 6-7 minutes.

6

Finish by draining and arranging the finely sliced leeks that have been soaked in water.
Tips & Tricks
This is a perfect dish for the cold season.