Pot-au-feu with cabbage and sausage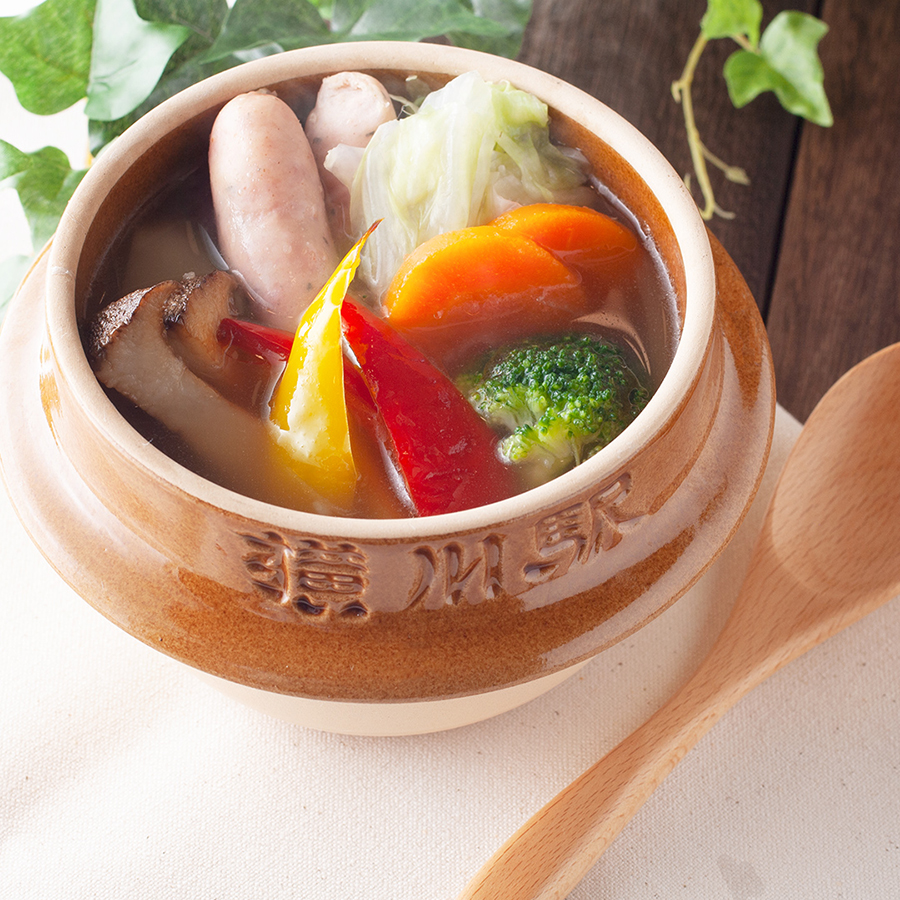 material
cabbage

50g

Asian ginseng (Panax ginseng)

30g

onion (edible plant, Allium cepa)

50g

potato (Solanum tuberosum)

1 small

broccoli

two times (as many, if not more, multiplied by, say, a thousand)

king oyster mushroom

one (object)

bell bell pepper

1/10 of a piece

solid consomme

one (object)

salt and pepper

small quantity
way of making
1

Cut cabbage into chunks, carrot into 5mm slices, onion and bell pepper into wedges, and eringi mushroom into 4 pieces lengthwise.

2

Peel potatoes, place in a dish, wrap in plastic wrap and microwave for 1 minute.

3

Broccoli can also be microwaved for 1 minute.

4

Put the prepared vegetables and sausage in the pot, add consommé and 250 cc of water and bring to a simmer.

5

Salt and pepper to taste.
Tips & Tricks
The soup is also delicious because of the sweetness of the vegetables.