souffle omelet with rice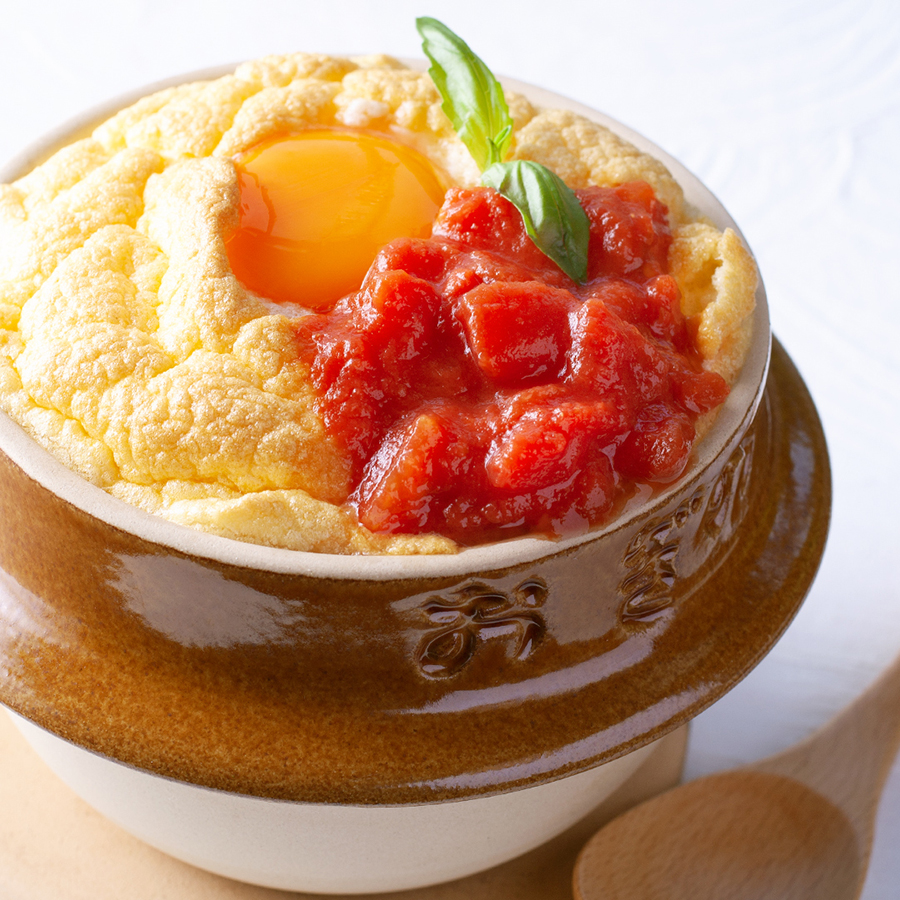 material
egg

two (objects)

fresh cream

15cc

grated cheese

5g

Chicken thigh (ham or sausage is also acceptable)

30g

onion (edible plant, Allium cepa)

20g

butter

10g

catsup

50g

salt and pepper

small quantity

Tomato sauce (canned)

100g

cooked rice

150g
way of making
1

Put butter in a frying pan and saute onion and chicken.

2

Season to taste with ketchup, salt and pepper.

3

Beat 2 egg whites in a bowl with a hand mixer.

4

In a separate bowl, whisk 1 egg yolk until white, add cream, cheese powder, salt and pepper.

5

Add 3 to 4 in 3 parts. Mix well so as not to crush the meringue.

6

Put ketchup rice in the kettle and add eggs.

7

Bake in a preheated oven at 180°C for 10 to 15 minutes. (The standard is for the surface to become golden brown.

8

Top with warmed tomato sauce and remaining 1 egg yolk.
Tips & Tricks
You can enjoy both fluffy and tender texture depending on the degree of grilling.