Shrimp and Mushroom Royale Style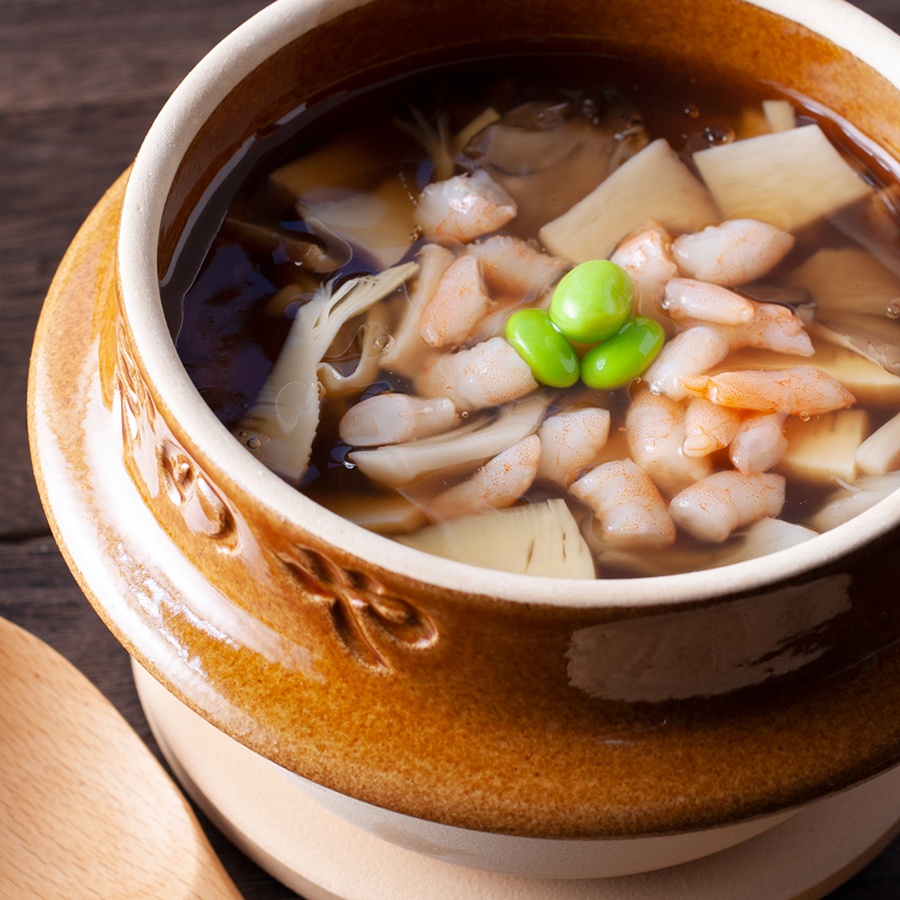 material
shelled shrimp (that have also had their heads removed)

5 fish

bamboo shoot

20g

Lyophyllum shimeji (species of edible mushroom)

20g

hen-of-the-woods (species of polypore mushroom, Grifola frondosa)

20g

egg

one (object)

Solid bouillon (granulated bouillon)

one (object)

salt and pepper

small quantity

Consomme soup (canned)

120cc

potato starch

small quantity

edamame (green soybeans)

5 grains
way of making
1

Boil 150 cc of water in a pot, dissolve the bouillon solids, season with salt and pepper, and cool.

2

Break an egg into a bowl, add the chilled soup, mix well and strain.

3

Pour the egg mixture into the steamer and place the steamer in a boiling pot with the lid on for 3 minutes over medium heat, then reduce the heat to low and steam for 15 minutes.

4

If firmness is weak, add more time to steam.

5

Thinly slice bamboo shoots (either drained or boiled in water), and break up shimeji mushrooms and maitake mushrooms.

6

Cut prawns into 2 cm pieces.

7

Put consomme soup in a pot, add ingredients and simmer until cooked through.

8

Thicken loosely with potato starch dissolved in water

9

Pour consomme soup over the steamed eggs and top with boiled edamame beans.
Tips & Tricks
Western-style chawanmushi with consommé soup.