A place to explore the deep history of Shinshu
Nagano region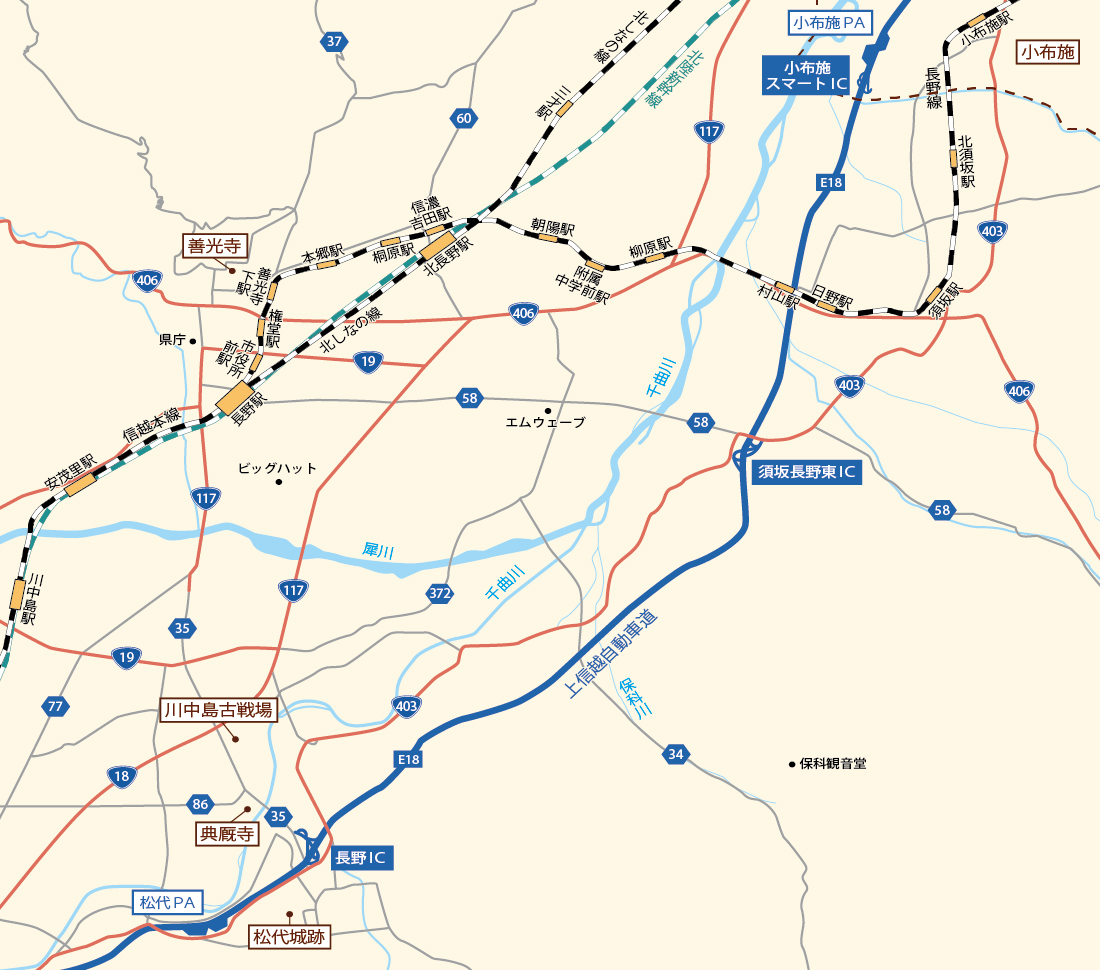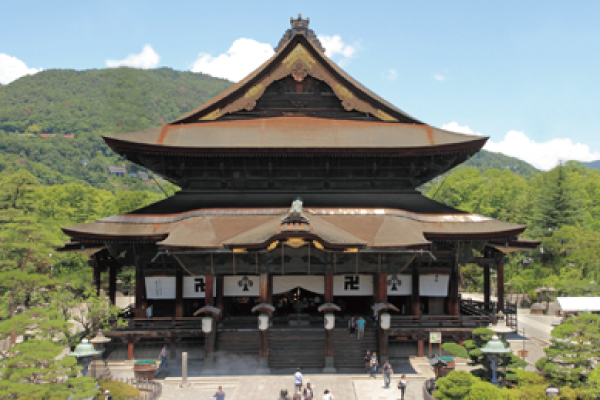 Zenkoji Temple
Zenkoji Temple was founded approximately 1,400 years ago. The main hall is a national treasure, and the gate and sutra hall are designated as important cultural properties.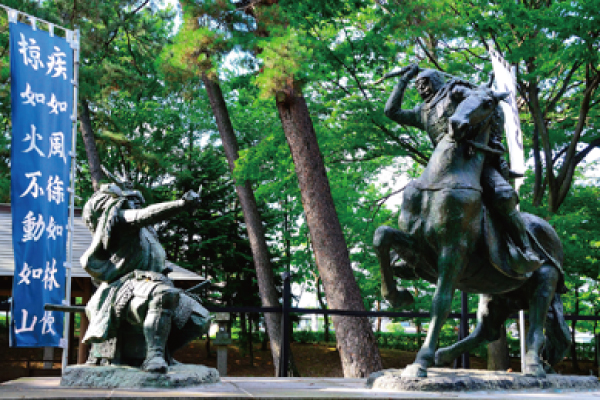 Kawanakajima Battlefield
This is the site of the Battle of Kawanakajima, where Shingen Takeda and Kenshin Uesugi fought five battles during the Warring States Period.
Tenkyuji Temple
This temple enshrines the largest statue of King Enma in Japan. There is the grave of Shingen Takeda's younger brother, Nobushige, as well as armaments and Buddhist paintings.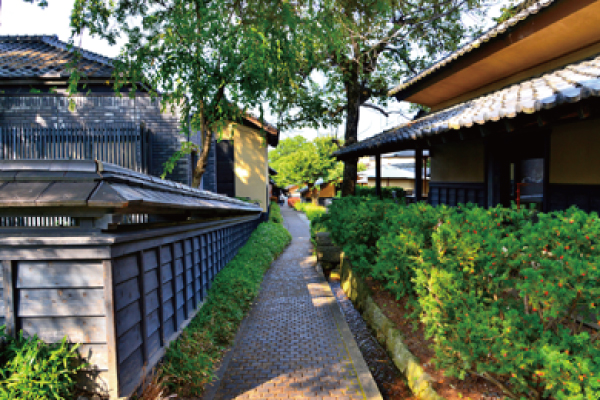 almsgiving
Obuse is a town loved by Hokusai Katsushika. The townscape is full of emotion and has become one of the most popular tourist destinations in Kita-Shinano.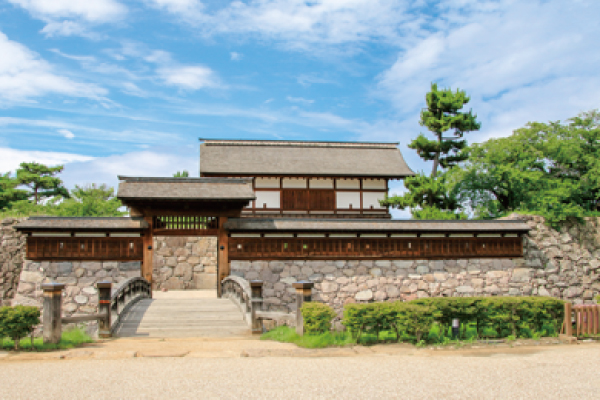 Ruins of Matsudai Castle
The castle is said to have been built by Shingen Takeda, and is now recreated in a state close to that of the Edo period.
Access to main accommodation locations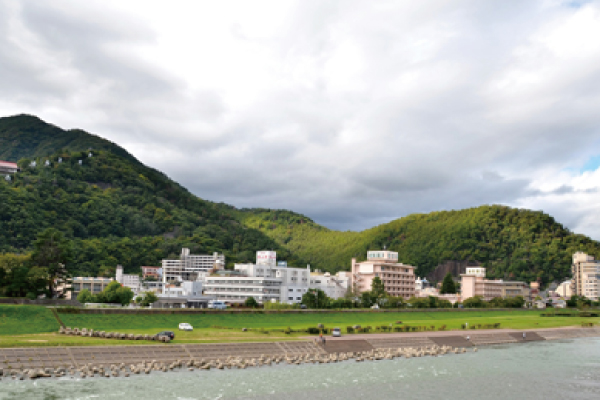 Kamiyamada Onsen
Joshinetsu Expressway Nagano IC → Chikuma-Sakajo IC → Prefectural Road 91 → National Road 18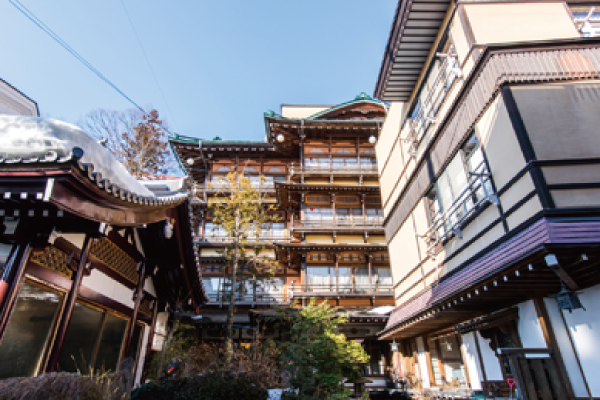 Yudanaka Onsen
Joshinetsu Expressway Nagano IC → Nakano IC → Prefectural Road 29 → National Road 292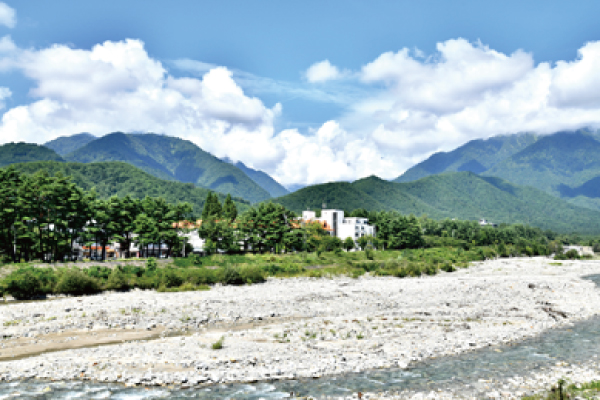 Omachi Onsen
National Highway 19 → Hakuba Toll Road → Prefectural Highway 31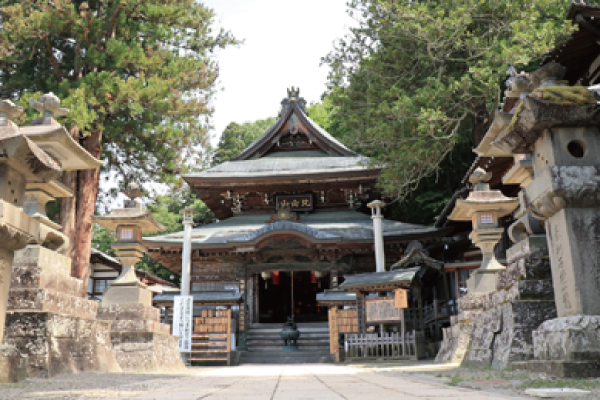 Bessho Hot Spring
Joshinetsu Expressway Nagano IC → Ueda Sugadaira IC → Route 144 → Route 18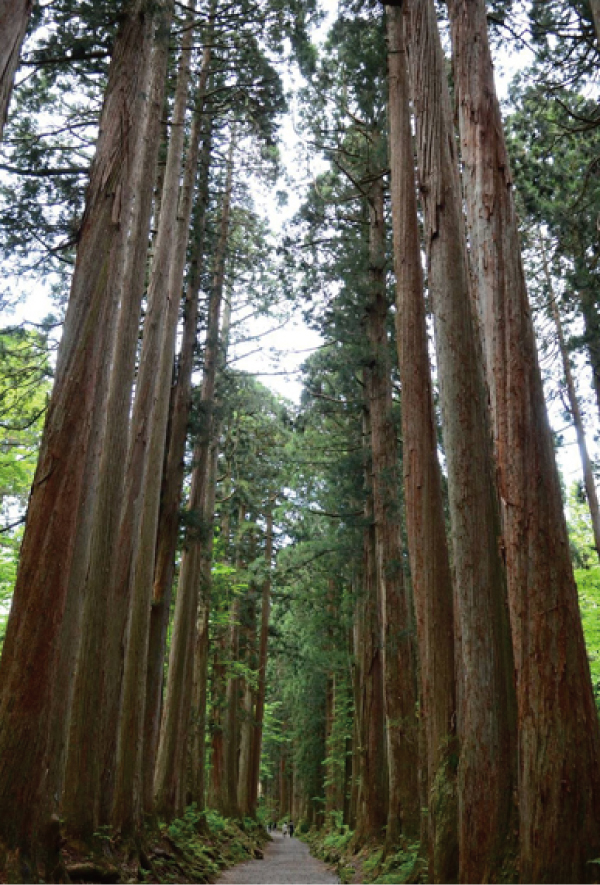 Togakushi Shrine/ Cedar trees along the approach to Okusha Shrine
Togakushi Shrine is located at the foot of Mt. Togakushi, a sacred mountain, and consists of five shrines: Okusha, Naka-sha, Hogo-sha, Kutouryu-sha, and Hinomiko-sha, with a history of over 2,000 years since its foundation.
The cedar trees lining the approach to Okusha Shrine, said to be 400 years old, create a solemn and mysterious atmosphere.
Get off at Nagano IC → Prefectural Road 77 → Asakawa Loop Line (large vehicles allowed)