A treasure trove of nature where you can enjoy the colors of the four seasons
Suwa region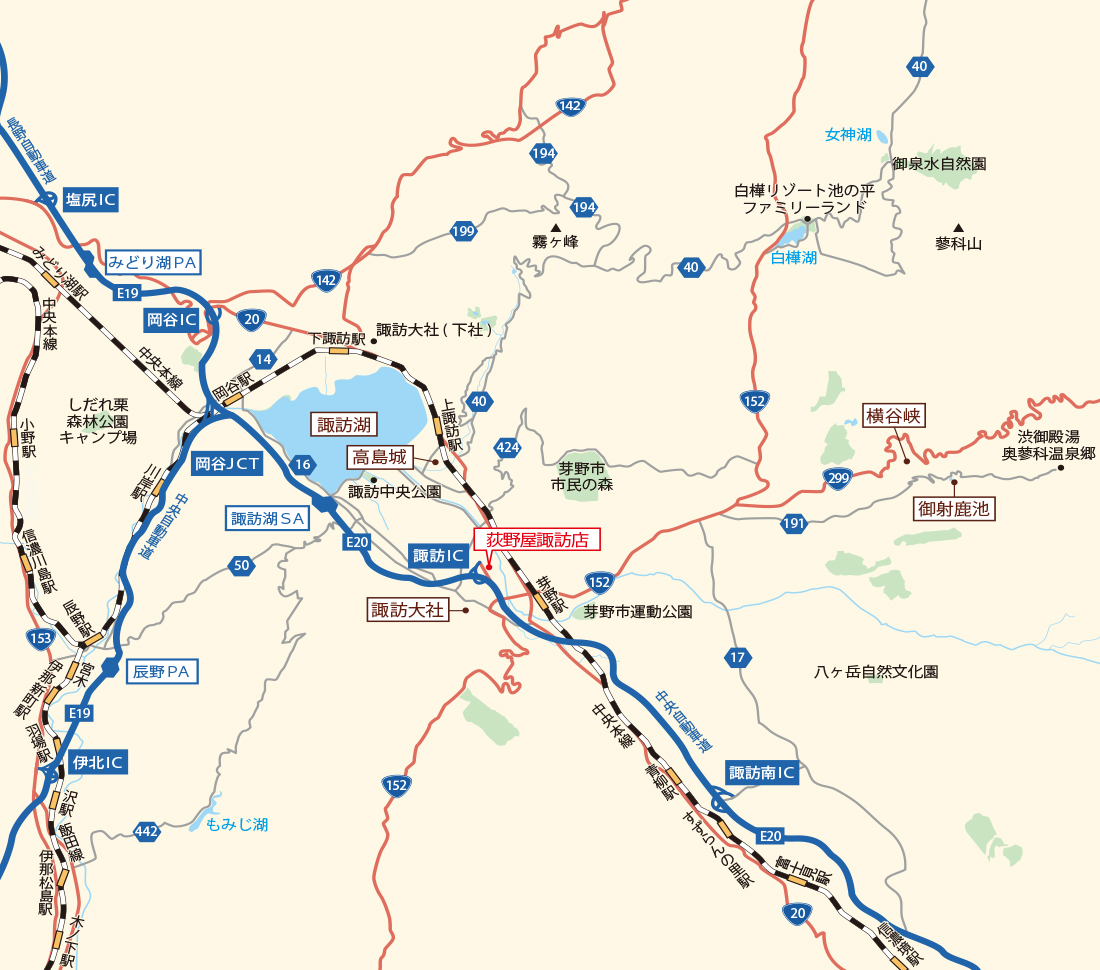 [ ] = Access from 荻野屋 Suwa store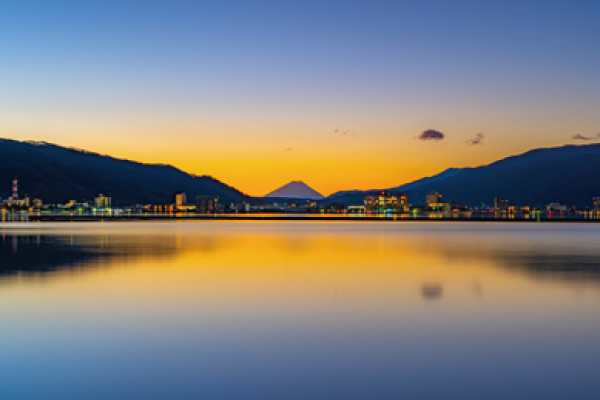 Suwa Lake (Suwa Bay, Suwa Prefecture)
The largest lake in Shinshu is nationally famous for its annual fireworks display held in August and September. Visitors can enjoy the spectacular scenery of the four seasons.
13 min. by car 7 km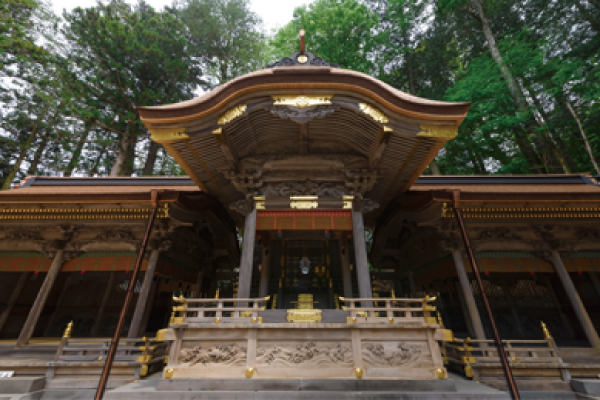 Suwa Taisya (largest of the four main Shinto shrines of Japan)
It is the headquarters of Suwa Shrine located throughout Japan and is considered one of the oldest shrines in the country.
6 min. by car 3 km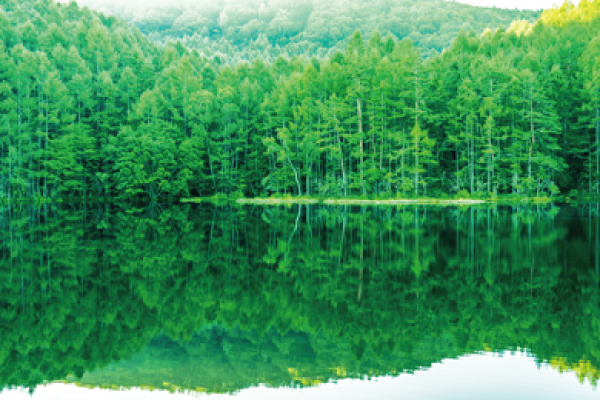 Ashikaga Pond
This pond is famous for being the motif of painter Kaii Higashiyama's "Midori Eikoku" (Green Resonance). The mirrored surface of the water reflects the changing seasons.
30 minutes by car, 19 km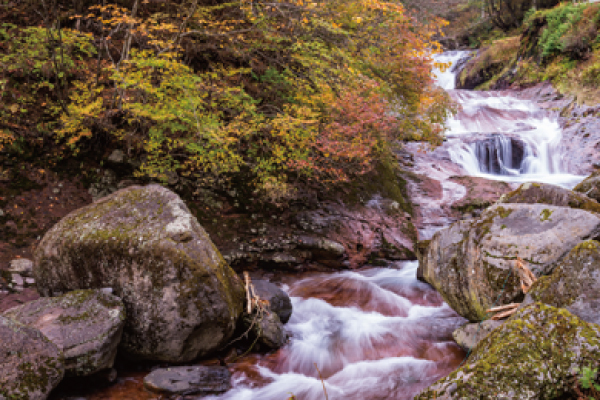 canyon
This valley was created by the clear waters of the Shibu River in Okutateshina Onsen. There are four scenic waterfalls along the 6-km-long stream.
25 minutes by car, 15 km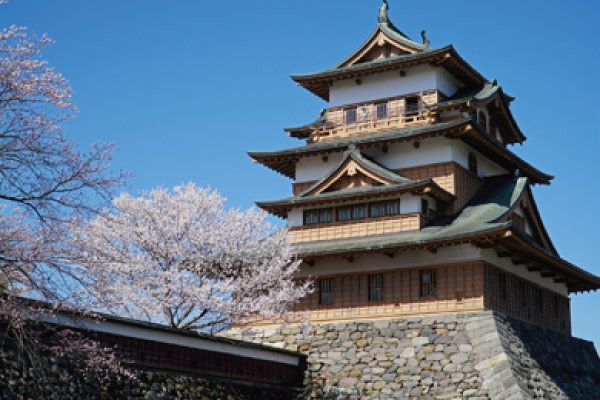 Takashima Castle
Also known as "Floating Castle," this castle was the residence of the Suwa clan. Takashima Park, where the castle tower is located, is famous for its cherry blossoms.
12 minutes by car, 6 km
Access to main accommodation locations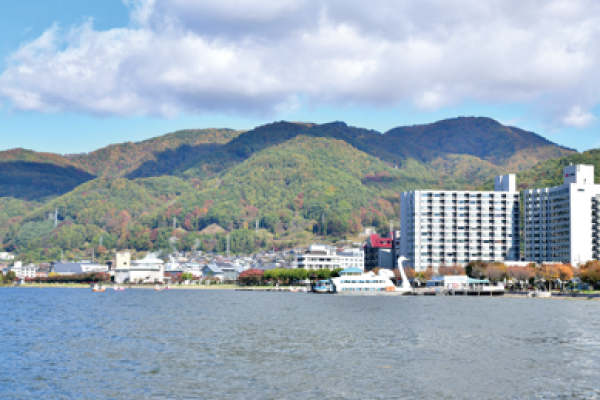 Kami Suwa Onsen
National Highway 20 → Prefectural Highway 487 → Prefectural Highway 50
16 minutes by car 7km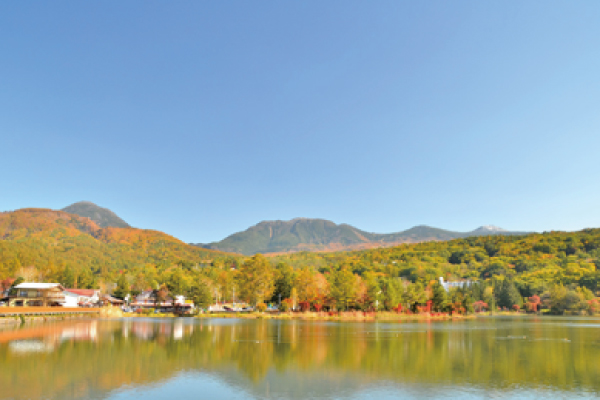 Tateshina Onsen
National Highway 20 → Prefectural Highway 152 → Prefectural Highway 192 (Venus Line)
30 minutes by car 17 km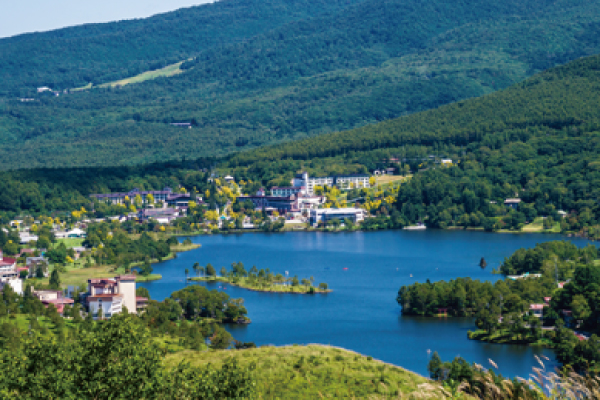 Shirakaba Onsen
National Highway 20 → Prefectural Highway 152 → Prefectural Highway 192 → Prefectural Highway 152
36 minutes by car, 23 km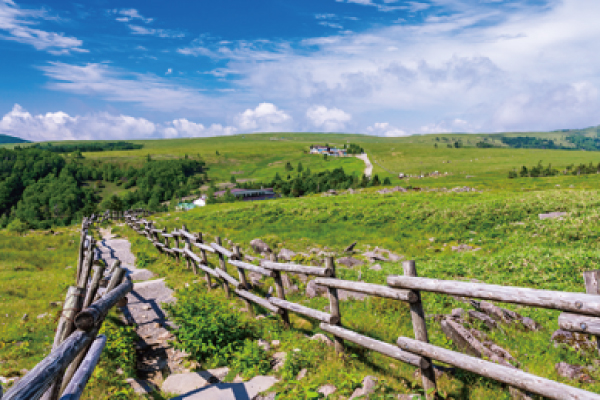 Utsukushigahara Onsen
Chuo Expressway Suwa IC → Shiojiri IC → Prefectural Road 63
50 minutes by car 42 km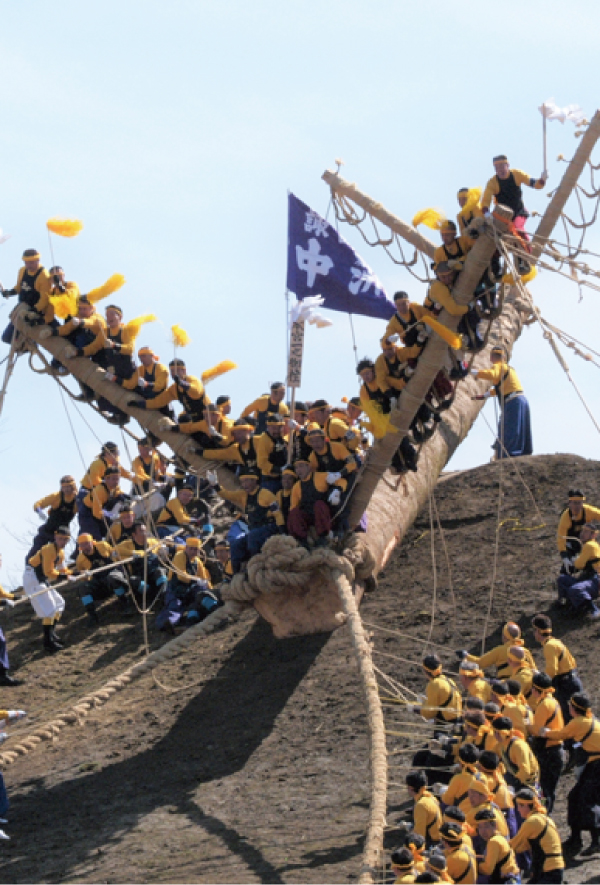 Festival of the Pillar (July 7th)
This is the largest festival of Suwa-taisha Shrine, held once every seven years in the year of the tiger and the year of the god of the twelve animals of the Chinese zodiac. The official name of the festival is "Suwa-taisha Shikinen-zukuri Gobashira-taisai.
A primitive event in which a giant fir tree 17 meters long, 1 meter in diameter, and weighing 13 tons is dragged by human power alone.
It is famous for its wild and heroic events, such as dropping down a steep hill with a person on top of a log and crossing a river.
It is one of the three major festivals in Japan. The next festival will be held in 2022.