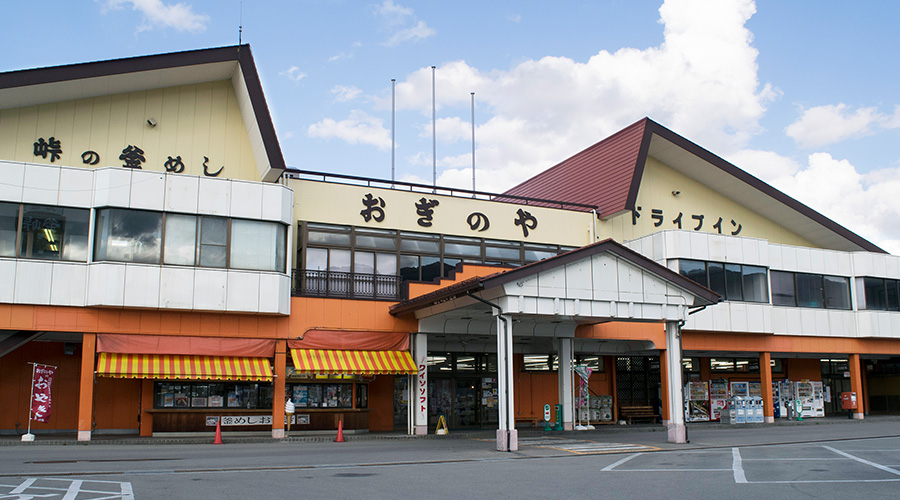 Store Name
荻野屋 Suwa Branch
Access
Approximately 1 minute drive from Suwa Interchange on Chuo Expressway
Location
4-39 Okidamachi, Suwa City, Nagano Prefecture, 392-0013 Japan
Business Hours
Store 10:00-17:00 FF Corner 11:00-14:30
TEL
0266-53-1111
FAX
0266-53-1114
E-mail
suwa@oginoya.co.jp
Freshly prepared taste from the adjoining manufacturing plant
The Suwa branch is adjacent to a factory that manufactures "ekiben 峠の釜めし" and boxed lunches, and offers freshly prepared hot 峠の釜めし at any time. We hope you will enjoy the freshly made taste that you can only have in Suwa.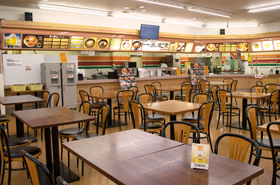 fast-food
The fast food restaurant on the first floor offers a wide variety of menu items, with a focus on dishes using ingredients unique to Suwa, such as homemade soba noodles and Shinshu miso paste, while respecting the spirit of the four seasons. (130 seats)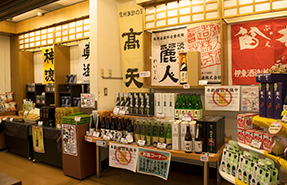 store
We offer a wide range of souvenirs from the Suwa region, as well as specialty products from various parts of Nagano Prefecture, and souvenirs from neighboring Yamanashi Prefecture. Since there are many sake breweries in the Suwa area, we sell a wide variety of sake in particular.

A wide variety of ingredients from all over the prefecture are available, including "Techo Shrimp" from Lake Suwa, "Kanten" (agar), a specialty of Chino City, as well as walnuts and koya-tofu (dried tofu) produced in Nagano Prefecture.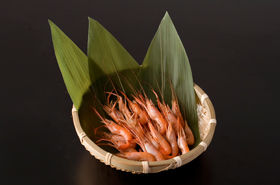 Suwa long-armed shrimp
Its mild and mild flavor is loved by the locals.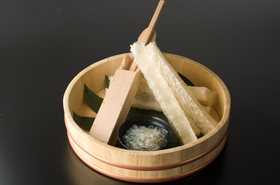 Chino Agar
These healthy foods are a product of the great nature of Shinshu.
soba noodles from Shinshu
We use a lot of high quality buckwheat seeds from Shinshu, which have a lot of fruit.
Shinshu salmon (Oncorhynchus kisutsh)
The fine, meaty flesh is packed with delicious flavor.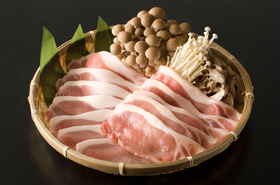 Shinshu pork
This pork is carefully raised on a local production farm.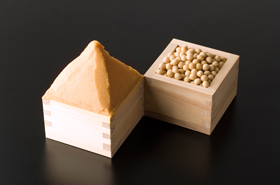 Shinshu miso
Rice miso is made from rice malt and soybeans. It is characterized by its light color and sweet taste.
We support our customers and crew to make their travel comfortable and enjoyable.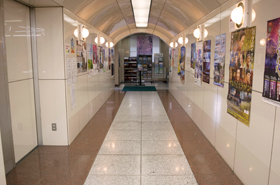 lavatory
A universally designed restroom with a total construction cost of 100 million yen. Thorough hygiene management with staff constantly patrolling the restrooms ensures that visitors can use them comfortably.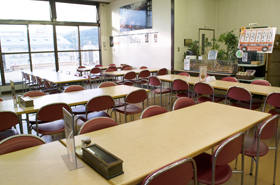 crew cabin
Aiming to provide a relaxing time and space during your trip, we offer buffet-style meals, TVs, and magazines.
*Buffet in the crew room is closed.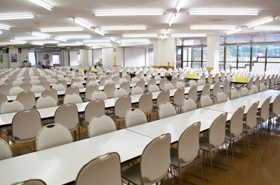 reserved seat
Reserved seating on the second floor can accommodate 1,200 guests at a time. A sunroom with a view of the beautiful Yatsugatake Mountains is also available.
The number of seats available for reservation is being limited.